MoBerries Candidate Smart Filter
Prioritize the most relevant candidates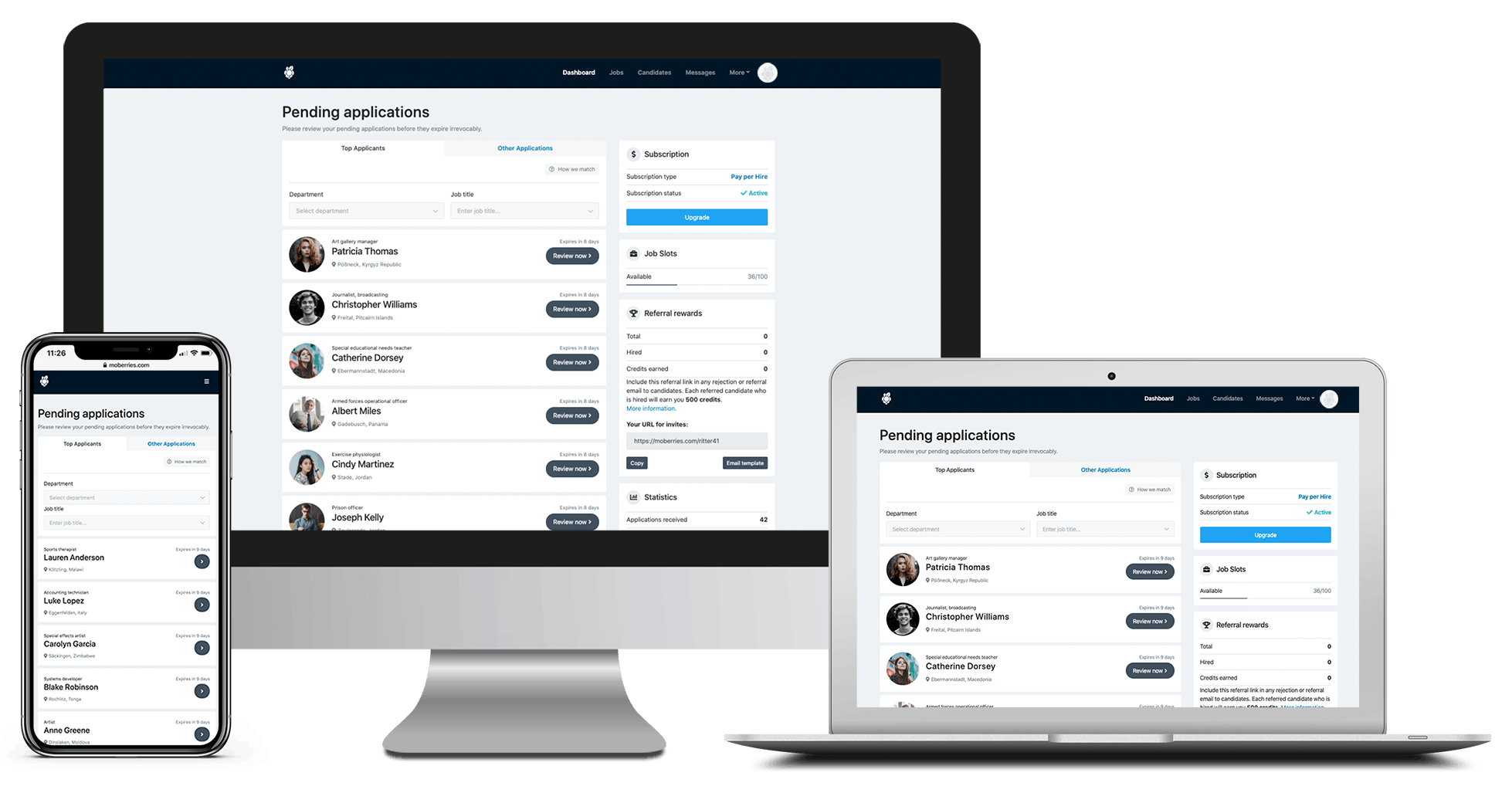 The neural network-based filter saves time by learning from candidate interactions and prioritizes the most fitting ones when sourcing from across the market.
Save time:
Source up to 34% faster by prioritizing the most relevant candidates for the interview.
Strengthen your Pipeline:
Add the best fitting candidates to your hiring pipeline from the strongest performing channels.
Integrations:
Easily integrates into any pre-existing system or can be used as a stand-alone system.
MoBerries matching-AI uses the information about skills and preferences provided by applicants during the signup process. The resulting profile is compared with the requirements of your open position. If there is a high matching rate between a candidate profile and the requirements of your job description, the candidate can check your open position and then apply with a single click. If the candidate applies, he/she will immediately appear in your applicant tracking system or in your MoBerries dashboard.
From here you can view his profile and accept or reject him. If you reject the candidate, you will be asked to provide a short feedback. This feedback helps our matching-AI to find out which applications you prefer. With each feedback, our algorithm becomes more accurate and efficient.
Are you dissatisfied with the quality of the applicants you receive through your Applicant Tracking System?
Take advantage of a MoBerries job page tailored to your company. It connects directly to your Applicant Tracking System and provides more relevant applicants.