Get your job in 4 steps!
01
Create your Profile
Create your candidate profile today by simply uploading your CV.
Start your job search efficiently without a cover letter.
02
Match with jobs
Receive automated job matches in real-time – easily accept or decline with one click. Our platform tailors results based on job offers you accept or decline.
03
Get interviewed
As soon as a company accepts your application, MoBerries will put you in direct contact with the company recruiters.
04
Hired?
Mark yourself as hired and collect a reward for select jobs.
How to setup your profile on MoBerries?
1. Create your profile. First of all, you will be prompted to create a resume on the MoBerries platform or upload an existing one. In this case, our CV prediction feature will pre-fill your skills & experience level. You can adjust those fields in the Skills tab later on.
2. In the Profile section, you can update your personal information, like name, email Id, etc.,
3. In the My Preferences section, you can indicate interesting job categories and positions, as well as set your expectations for your future job, including your career level and salary expectations.
4. In the Professional Details section, you can specify your key skills and work experience.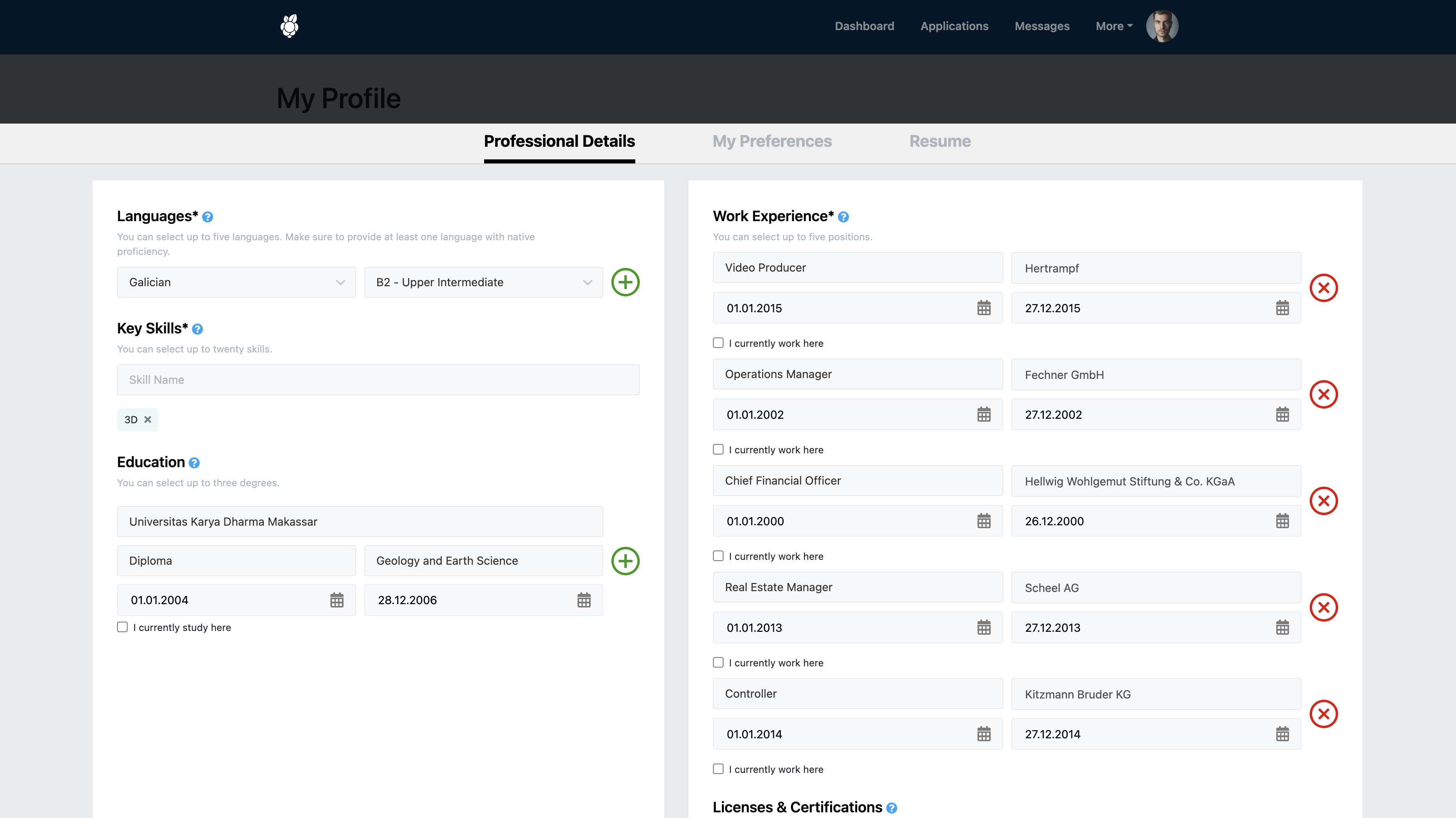 1. Receive job matches
Once you set up your profile on MoBerries, you will be matched to appropriate positions that will appear on your dashboard. You can either accept or decline matches.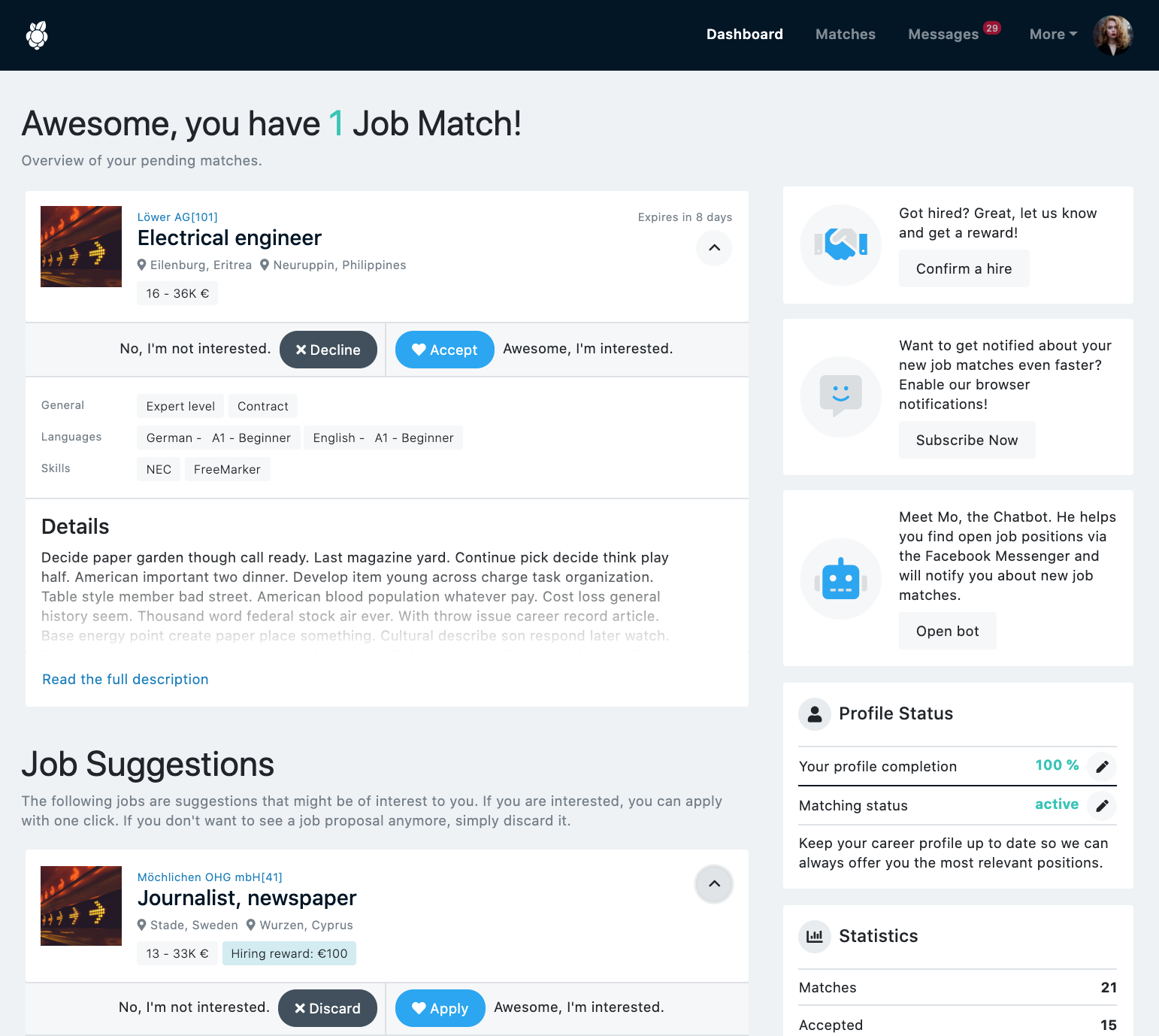 2. Receive job suggestions
Underneath your matches, you will find job suggestions. They are not the same as matches, as they do not match your specifications 100%. Nevertheless, they are potentially interesting job opportunities for you that are definitely worth a look.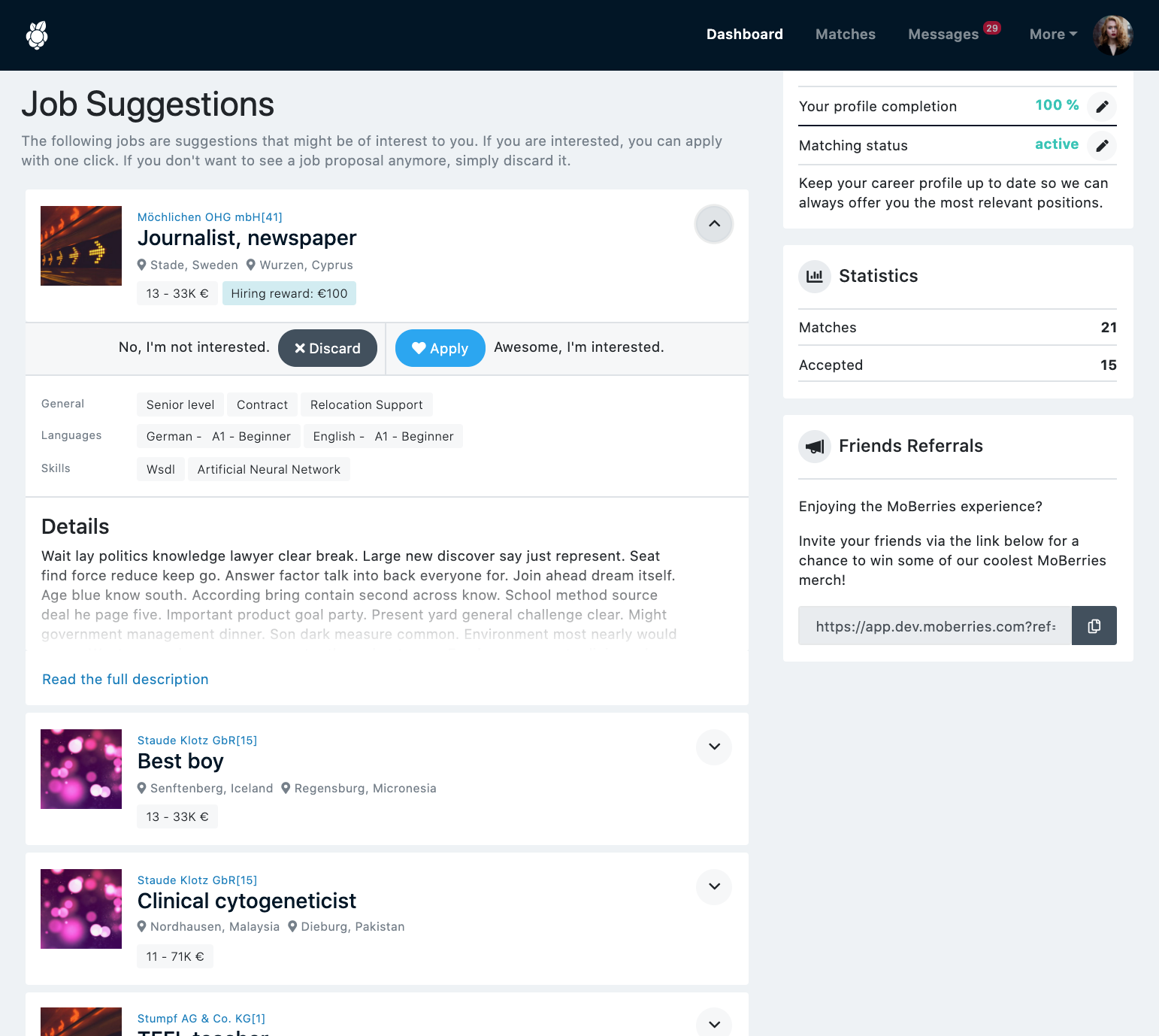 3. Job-status overview
All your matches and applications are visible in the Matches tab with their status.
Note: Applications are the result of applying for a position from Job Suggestions.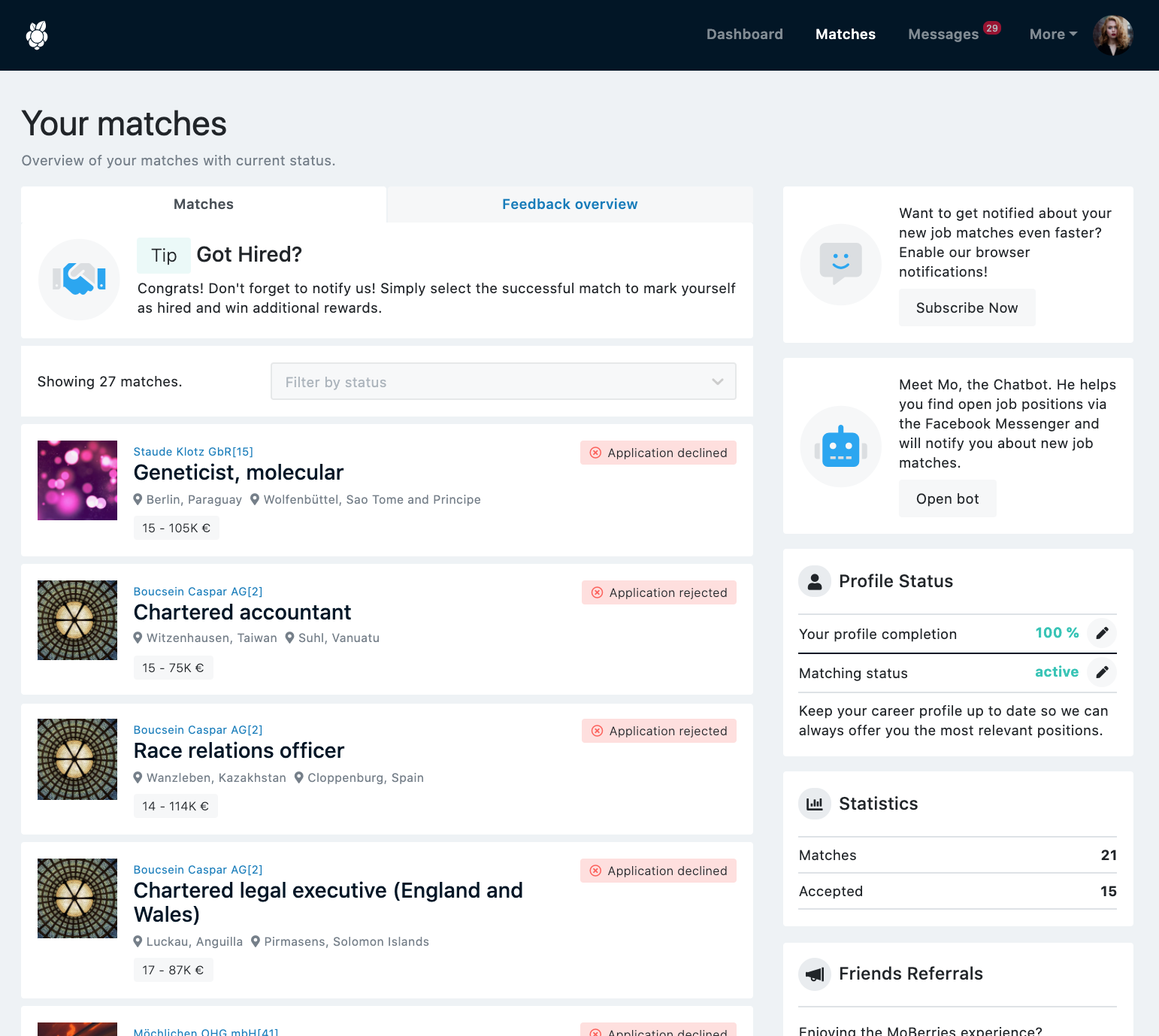 Additionally, you will find a feedback overview: the summarized feedback from HR managers on your applications.
1. Privacy
To protect your privacy, your complete profile is forwarded to the company only if you accept the match. After reviewing your CV, the company decides whether they would like to proceed with your application.
2. Interview
In case of a mutual match, the company will reach out to you directly and most likely proceed by inviting you for an interview. Pay attention to your email and the MoBerries Messenger.
3. Feedback
After 21 days of you accepting the match, MoBerries will send you a status confirmation email. Were you hired? Please, Give us your feedback!
4. Mark as hired
Got the job? Congratulations! Do not forget to mark yourself as hired on the MoBerries platform to collect the reward.
Do you have questions?
If you have any questions, don't hesitate to contact us at support@moberries.com! You can also find more information in our FAQs.