Extended Feedback
Give us your candidate feedback. Easier than ever before.
Compare your requirements with the skills of the candidate. By giving us your reasons for rejecting the candidate, your future candidate matches will be improved.
Leverage Extended Feedback
Faster than ever
Save time and energy by picking the exact elements of the candidate's profile, which did not match your job criteria.
Valuable Feedback
You and the candidate mutually benefit from the extended feedback. We analyze your feedback to provide you better-suited matches in the future, while candidates learn which parts of their profile they could improve to streamline their future matches. 
1. The candidate does not meet your requirements? Click on decline. 
2. Scroll through the available options and choose the relevant ones. If you do not find the specific reasons in the questionnaire, you can always add a comment. You can pick as many reasons as you like, but at least one.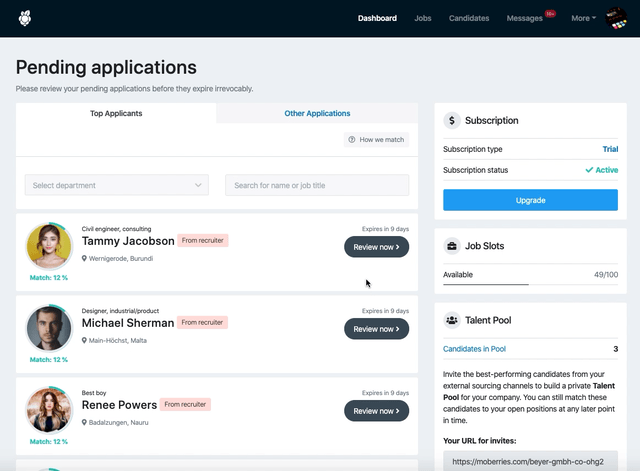 Note that the candidate does not receive your feedback directly.
Any questions?
Our team will be happy to answer any questions!