Finding a job the easy way – simple & smart job search with MoBerries
Automated matching instead of manual job search
Get instant access to many great jobs in business & tech
Get feedback from companies
FIND A JOB NOW!
Finding the perfect job is often easier said than done. Many job search platforms advertise their services as fast and easy. What really is behind their promotional messages, however, is often only revealed after taking a second look. At MoBerries we believe that every human should find and get the job that really fits them. This is why we took a closer look at the six most reliable job searching sources and tested them for their efficiency.
Job search in your personal surroundings
When looking for a job, you should never underestimate the impact of your personal network. Many forget to consider Family and Friends when on the hunt for new opportunities. Often, relatives or acquaintances have a broad network of connections, and since they already know you, your strengths and your skills, they can evaluate if you would be fitting for an open position they might stumble across. The best way to start a job search is to tell everyone you know that you are available. This will not only strengthen your sense of having a stable support system behind you but also possibly help you with finding your dream job.
Finding a job in social networks
LinkedIn is, with over 610 million users, one of the largest business networks in the world. The platform is used by job seekers as well as companies that are looking for talents. Why should you not make use of this? Utilize every network that might help you with your job search. Other than LinkedIn you can try searching for jobs on Xing, Facebook and sometimes you might even find job postings on YouTube.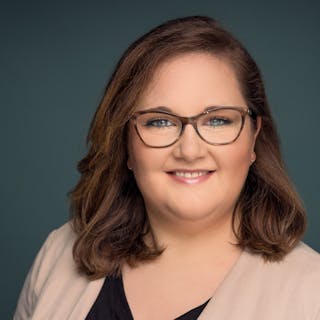 I must say that all the position offered on the network have been targeted from the beginning towards my skills and wishes. I am definitely going to recommend MoBerries to other friends who search for jobs.
Roberta De Mattei
Sales Manager at VAI
Finding a job through job ads and regional newspapers
Although this might sound a little old fashioned and many might think otherwise, the good old newspaper is still a very effective way of finding a job. Especially traditional companies and family businesses count on advertisements in local daily newspapers. And since most people focus all their attention on the digital job search, the competition in the traditional approach tends to be a lot smaller than elsewhere.
Job search with unsolicited job applications
Often, job seekers put all their attention on open positions and forget all about the possibility of sending unsolicited applications. You do not necessarily have to fit an open position if you can still add value to the company. It is important to emphasize why and how you can be of use and to communicate this accordingly in your application. You might also want to check current news and statements published by the company to see where they are headed. Once you know what the companies future looks like you can draw the line as to why your skill might help them to achieve set goals. This also shows your interest in the company, its growth, and its future plans.
MoBerries – Finding a job, simple and smart
By using the five above mentioned strategies while looking for a job, you will make your job search most definitely easier, however, not significantly faster. MoBerries offers you the possibility to instantly have access to fitting open positions. When signing up you list your skills and previous work experience and simply upload your CV. With the gathered information, a profile will be created and automatically matched with open positions. If it is a match, the company can instantly come into contact with candidates who accepted the match. MoBerries makes your job search not only easier but also faster and more efficient. Register now, to see for yourself how much MoBerries has to offer! Sign up for free and find your next job today!