Source Candidates Efficiently
Tap active looking candidates efficiently
Reduce your time to hire
Lower your cost per hire
SOURCE MORE CANDIDATES!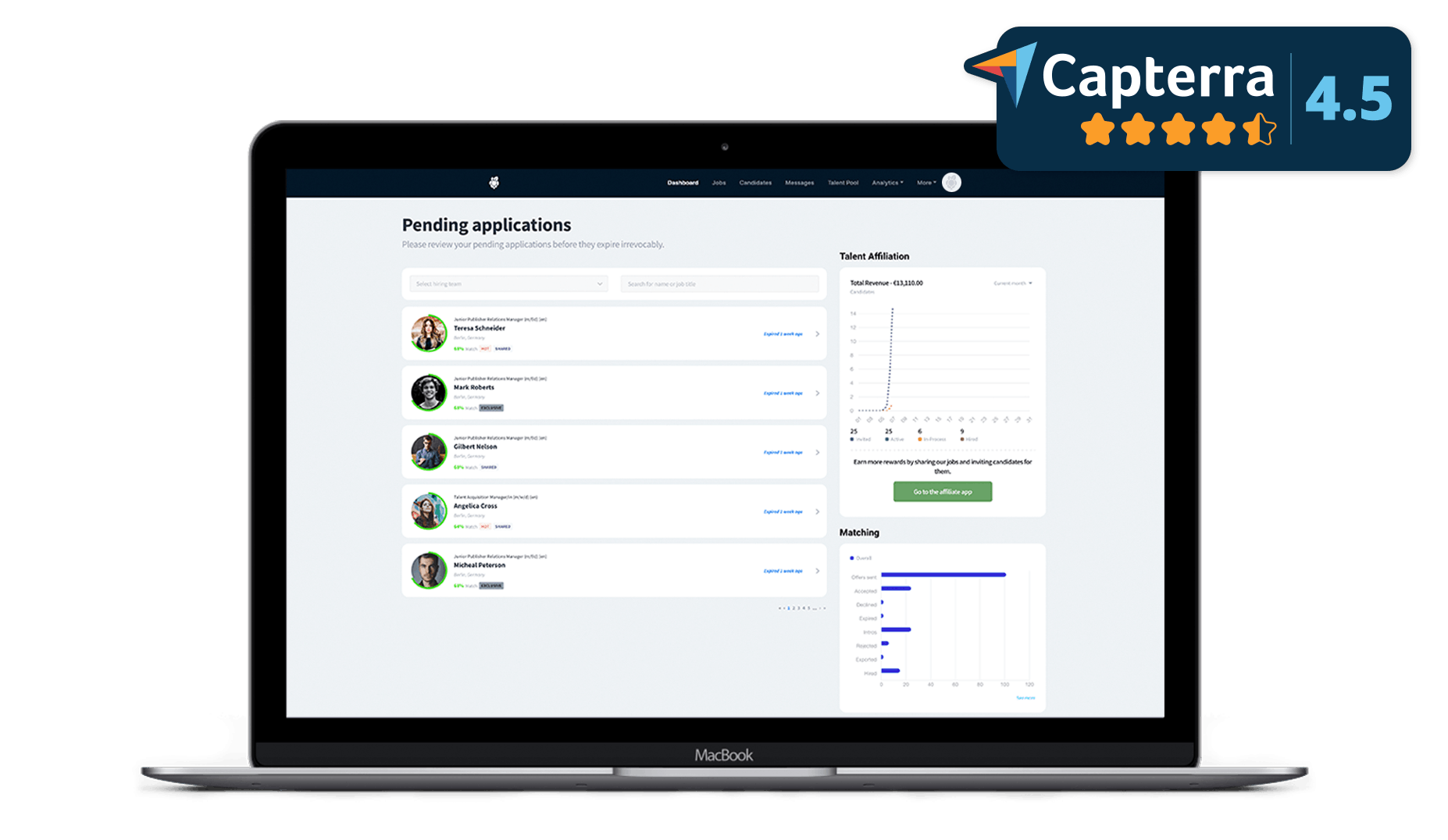 An efficient recruiting process is essential for the success of your company. However, it is common that not all candidates in your funnel match the required skills and qualifications. Employers today often use online platforms to find candidates as this has proven to be more efficient than traditional recruiting. Refer candidates that do not fit your requirements, make back the sunk cost of acquisition by monetizing them.
Tips for successful recruiting
Day-to-day recruiting
Every day, thousands of people publish their CVs online. This gives recruiters the chance to find talented and capable employees on a daily basis, which makes day-to-day recruiting essential for businesses. 
How to keep track of all applications? MoBerries helps you to improve your recruiting process by combining all sourcing channels and pre-selecting candidates automatically.
Our system is integrated with the world's largest aggregators and automatically indexes your jobs to the most relevant partner platforms. MoBerries filters unsuitable candidates beforehand and makes sure that you only spend time on applicants who match your required criteria.
Internal recruiting
Consider not only looking for qualified candidates outside of your company. Current employees could be looking for a change in responsibility or a promotion. Not only do you already know the strengths and experiences this person has, they already know the company and the product as well. In most cases, this means less additional training to incorporate the employee into a new role. 
By filling a position internally you could potentially also keep an employee within the company, who might have left the company otherwise to join a competitor of yours. There they could have utilized the knowledge they build in your company. Additionally, you would have to rebuild the knowledge when hiring a new employee. There are obviously many valid reasons to hire internally.
Use social media
Social media networks provide a great opportunity to inform potential candidates of your open positions. Should you, however, decide to use social media channels for your recruiting processes, make sure to be available to answer incoming questions of prospective applicants. The following tips might help you to use social recruiting effectively:
Encourage to share
Ask current employees to share job postings of your company with their network. The more people share your post, the bigger the reach and hence the pool of potential candidates.
Promote your image
Add photos and videos to your job posting which mirrors your company culture to increase interest in your company and the open position.
Add contact information
Do not forget to list an email address, which potential applicants can contact in case of preceding questions.
Keep an eye on future candidates
Only because someone does not have a lot of experience yet, this does not mean that they cannot be a great employee – especially if they have all required soft skills and personal traits. 
As long as the open position does not require specific industry expertise, there is no reason why a new graduate or a career changer could not be the perfect fit. Never underestimate a motivated and studious person.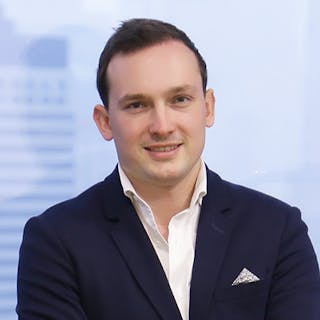 Fast and efficient - MoBerries offers honest support to any company looking for the right talent.
Roman Kirsch
Founder & CEO
Help employees to become a brand ambassador
If an employee loves his job, they automatically become a brand ambassador for their company. They tell their friends and family about their experiences and are often one of the first to share open positions with their network. 
Employers can strengthen this behavior by starting a brand ambassador program, which enables employees to further represent the company and earn special rewards. You can also combine this with an employee referral program, which rewards employees who participate in the search for potential candidates.
Visit local universities
Cooperation with local colleges and universities is a great opportunity to find qualified candidates. Take part in career fairs and offer to present your company to relevant courses. By doing this, you will not only find a constant stream of interns, but also a pool of potential candidates who look for a job after graduating.
Maximize the visibility of your job postings
The best way to find applicants is to make sure that potential candidates know that you are hiring. With the high number of job postings that go online every day, it can be hard to stand out. There are two main things you can do to make sure that your job posting will be more visible:
Use specific titles
The more general the title, the less likely the chances of it being seen by fitting candidates. Carefully consider which title you want to use when recruiting.
Be thorough
On most job search platforms, candidates can filter open positions based on preferences. List the location of the open position, the required expertise, a rough expected salary and all other information you might have, to make sure that your job posting shows up after candidates use preference filters.
Show off your advantages when recruiting
A competitive salary, flexible working hours, remote working possibilities, free meals, in-office yoga classes – if you have any special benefits for your employees make sure to mention them in your job posting. 
Since candidates are very interested in such details and special extras, you will have higher chances of attracting potential candidates and increase the chances of them applying as well. 
Make sure to list your advantages and benefits on your company website as well as in every job posting.