MoBerries Mixed Model
Recruit to fit your needs.
MoBerries clients can now build a custom plan to fit their hiring needs. Whether Subscription, Pay per Hire, or a mix of both, MoBerries plans can be adjusted dynamically.
After creating a new job description choose the type of model you want to post it with. As Pay per Hire slots can now always be booked additionally, our Subscription clients are able to post as many additional jobs as needed. For our Pay per Hire customers, this is the perfect way to ease into our Subscription model in order to perfectly meet increasing hiring demands.

Adjust your MoBerries account to your current hiring needs. The option to book additional Subscription slots, helps you expand your candidate base while growing business.
Pay per Hire (Default Pricing)
Hire at no risk: Only pay when you hire successfully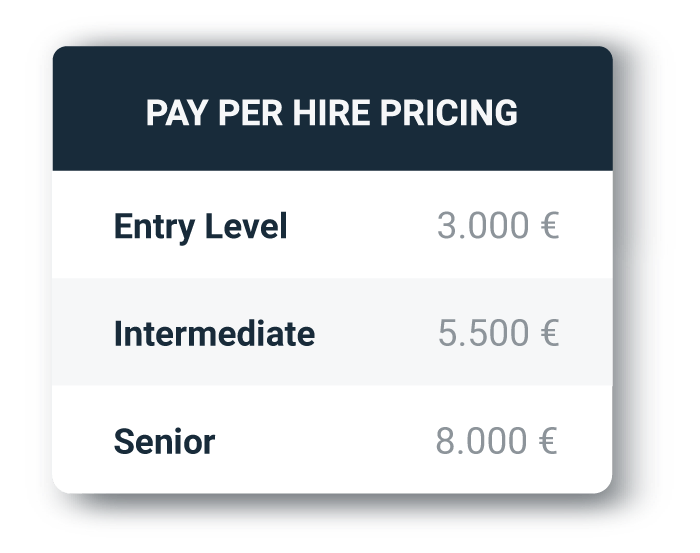 The hiring fee in MoBerries' Pay per Hire Model is dependent on the career level of the job.
The cost to hire is displayed in the candidates' profile during the review process.
By accepting the candidate you agree to pay the stated in case of a successful hire.
Subscription (Additional Slots)
Hire as many candidates as you need (at no additional cost)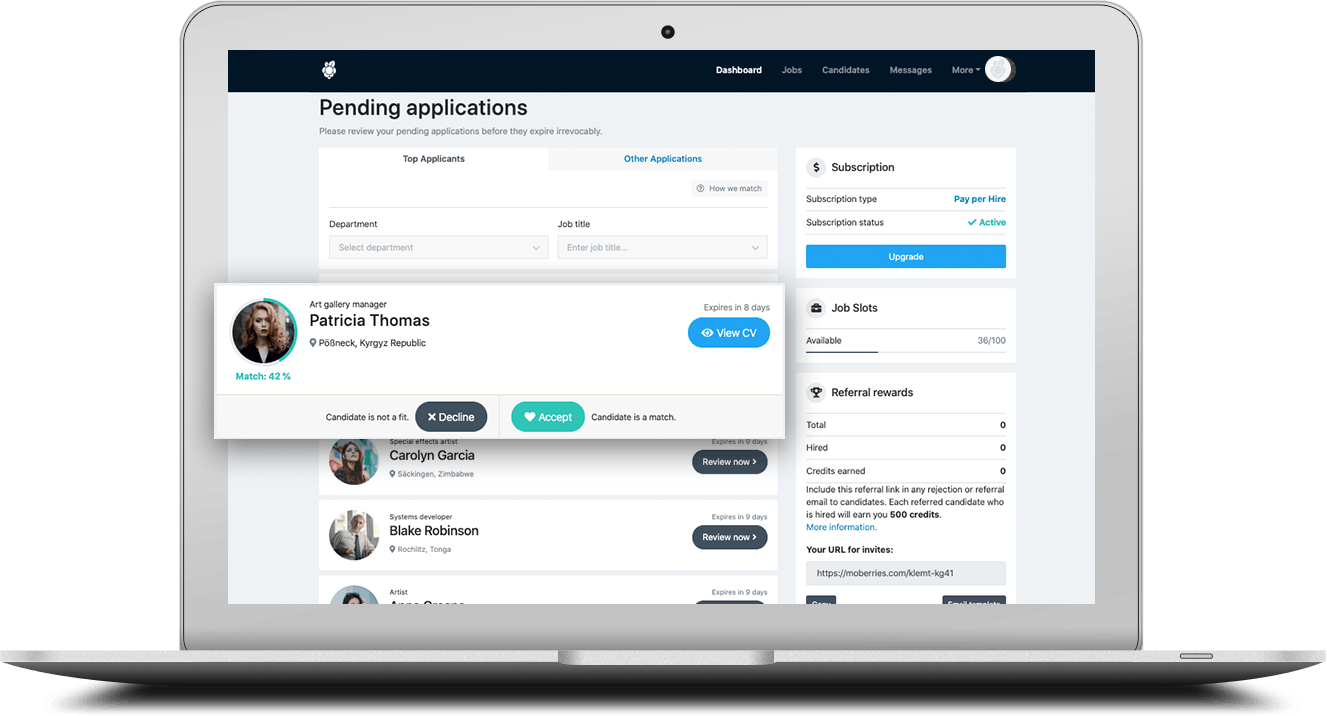 This model allows the client to hire as many candidates as he wants at no additional cost. Pay a set price (monthly / yearly) and hire unlimited candidates to lower your cost per hire.
On average our best-performing subscription clients only pay as little as 4.4% of the candidates' gross annual salary per hire.
Find your pricing
We want you to be successful.
Please speak to our Account Executive to build the best fitting plan which meets your needs.