Founded in France in 2013, Doctolib has become one of the leading e-health companies in Europe. Our offices are located in Berlin (HQ), Paris (HQ), Nantes (campus) and many other cities throughout Germany and France.
Describe your company's core values in one sentence.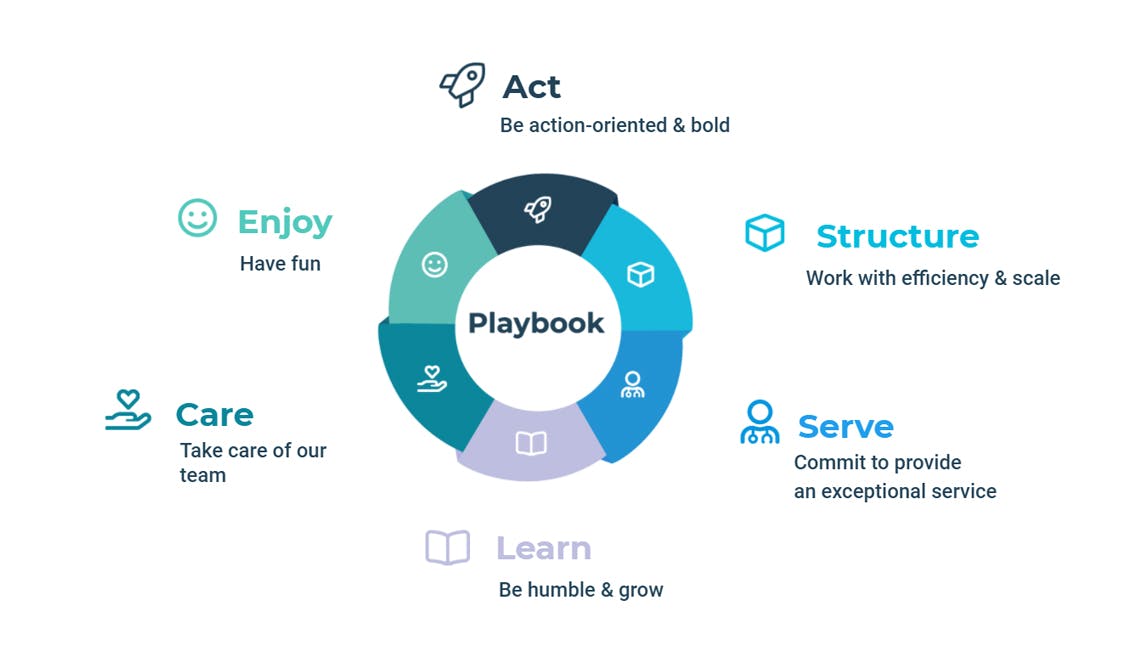 Every Doctoliber can assess their own performance, ideas and achievements against these six pillars (SCALES). They lay the foundation on which we build Doctolib, made up of more than 1500 entrepreneurs, and outline our commitment to working toward a better healthcare industry.
SERVE: Provide exceptional service to healthcare professionals & patients
CARE: Take care of our team
ACT: Be action-oriented and bold
LEARN: Be humble and learn 3 things every day
ENJOY: Enjoy and maintain a high level of energy
STRUCTURE: Work with methodology & efficiency to scale
How would you describe your team mentality and what does Doctolib offer its employees? Are there special team activities?
Doctolib is a company with two strong, impactful missions:
Mission #1: Improve health professionals lives and patients health.
Mission #2: Build a company of entrepreneurs with strong human values.
A great place and team to learn and grow with. People who care and enjoy working together. The COVID crisis has reinforced all of that.
We also have other perks (a great DoctoCampus we opened in Berlin, BVG Ticket completely paid by the employer, free coffee, free tea, fruits, and many team events …), but they are not what we focus on. There are always lots of possibilities to engage with other Doctolibers, even in remote mode.
What makes Doctolib unique as an employer?
All of the perks we offer and so much more: We are a growing company, each Doctoliber is the pilot of his / her own career, there are so many possibilities to learn and grow every day.
What does a working day at Doctolib look like? (Which working environment? Which challenges?)
We are here to solve brand new challenges in eHealth that no one else has had to solve before.
What are Doctolib's main characteristics that a good applicant needs to have?
Entrepreneurs! Someone who understands our values, wants to have a positive impact, act, innovate, learn, and stay humble.
Doctolib sounds like an interesting employer for you? Then let us connect you with the right position at Doctolib. Simply upload your CV to MoBerries, complete your profile in a few steps and get matched with the best fitting Doctolib jobs and other jobs at major partners – 100% free and transparent.