Berlin's open-mindedness and freedom have long been a pull for talented creatives and designers – and, more recently, startups and software developers – around the world who decide to take the plunge and move to the German capital. It's a place where people are given the freedom to explore ideas, take risks, and embrace the unique sense of Freiheit (a state of being free) that Berlin embraces.
Thanks in part to the city's booming startup scene, there's plenty of opportunity to find a job in Berlin – or start the business, agency or freelance life of your dreams.
Furthermore, it offers a cost of living that actually lets you have a life outside of work, too. And despite Covid-19, businesses here are still hiring talent from around the world, and major startups like SumUp and GetYourGuide have represented a larger boom in a tech scene that is always looking for more talent. Best of all? Many companies, especially in tech, rely on an international workforce, so it's possible for professionals to find English jobs in Berlin. 
"The headquarters are here in Berlin and it's difficult to persuade the others to meet anywhere else," says Álvara Valera Sosa, a design researcher in the Architecture for Health department at TU Berlin. "They love it here because of the architecture and because everyone speaks English in Berlin, it's easy to get around the city."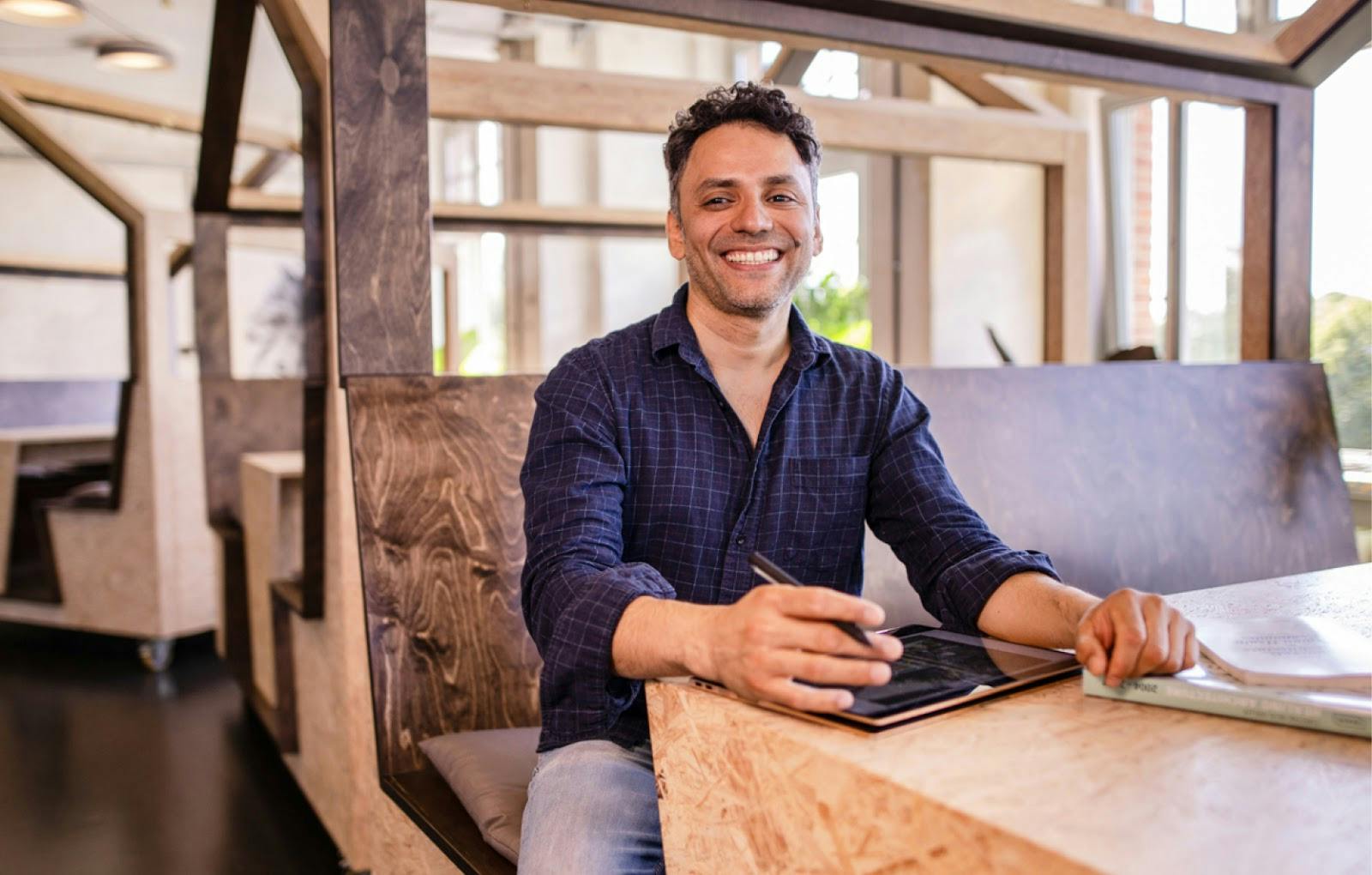 Moving to Berlin: No problem!
The move to Berlin doesn't have to be difficult – we make it easier at Because Berlin (and we do it for free). We're an official service, so you can trust that we know what we're doing. No matter where you are in your job search, we can advise you about finding work in Berlin – plus secure a visa, choose a neighborhood, and get health insurance. And, you're in good company: People from more than 170 nations live here.
In 2017 alone, there were almost 179,000 newcomers to Berlin – almost 60% of whom came from abroad, about half of whom were 18-30, and almost 30% of whom were 30-45.
Of course, no city is perfect, but there is a progressive spirit here that brings with it a sense of hope. It remains a place where multiculturalism and personal stories are celebrated and shared, and individualism is something that's valued. Among the city's 12 neighborhoods, there's one to suit almost anyone's vibe, from Friedrichshain's techno-infused Soviet edge to child-friendly Schöneberg's LGBTQ+ hotspots and Kreuzberg and Neukolln's art galleries, queer venues, and open-airs. And while COVID-19 has shuttered the city's famous clubs for now, in true Berlin form, artists and performers are working overtime to regenerate the spaces as venues for creativity and expression.
Want to know more? Our Welcome Team exists just to help you move to Berlin—and many of us were once new arrivals ourselves, so we know how overwhelming it can seem sometimes. But it doesn't have to be: We speak fluent English and can get you through all the administrative procedures you'll need to navigate. Head to our contact page to give us a shout via email, or if you'd like to give us a call in confidence, we can organize a private conversation with you anytime—and be sure to check out our "moving to Berlin" checklist for a run-down of all the major steps, too. Because Berlin also organizes frequent Town Hall calls, including a recent one on August 27 that shared the stories of professional Brazilian women living in Berlin. Find its recording on our YouTube channel.
Are you currently looking for a new job? MoBerries supports you in finding the perfect one! Simply upload your CV and get matched – Free and fast.
Are you a company and currently searching for employees? MoBerries matches actively looking candidates with companies! Use our full automated candidate sourcing channel and hire across all channels with just one solution for the best price on the market.