Greenhouse Integration Guide
Our guide to integrating MoBerries with your Greenhouse system.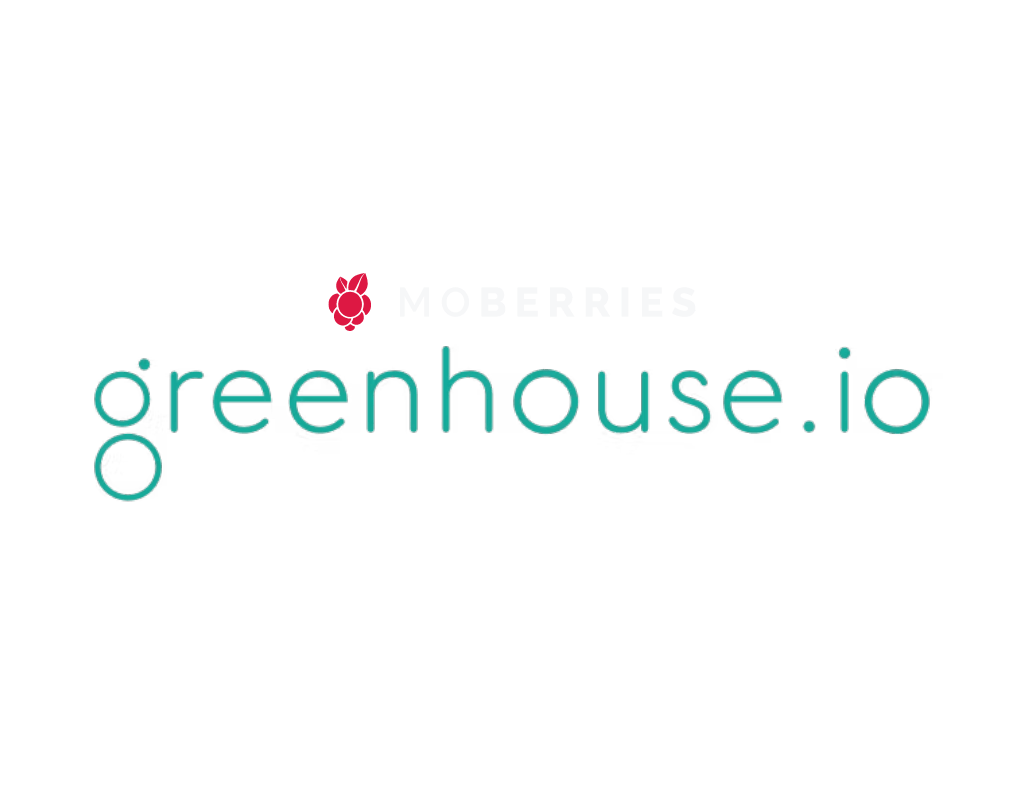 1. Connect MoBerries to Greenhouse
what you need?
To start the integration process, you need two identification numbers:
1. Your Harvest API number
2. The candidate ingestion key.
Note: You can only access these identification numbers with a Greenhouse administrator account.
Step1: Connect MoBerries to Greenhouse
Login to your MoBerries account. Then go to More > Integrations > Greenhouse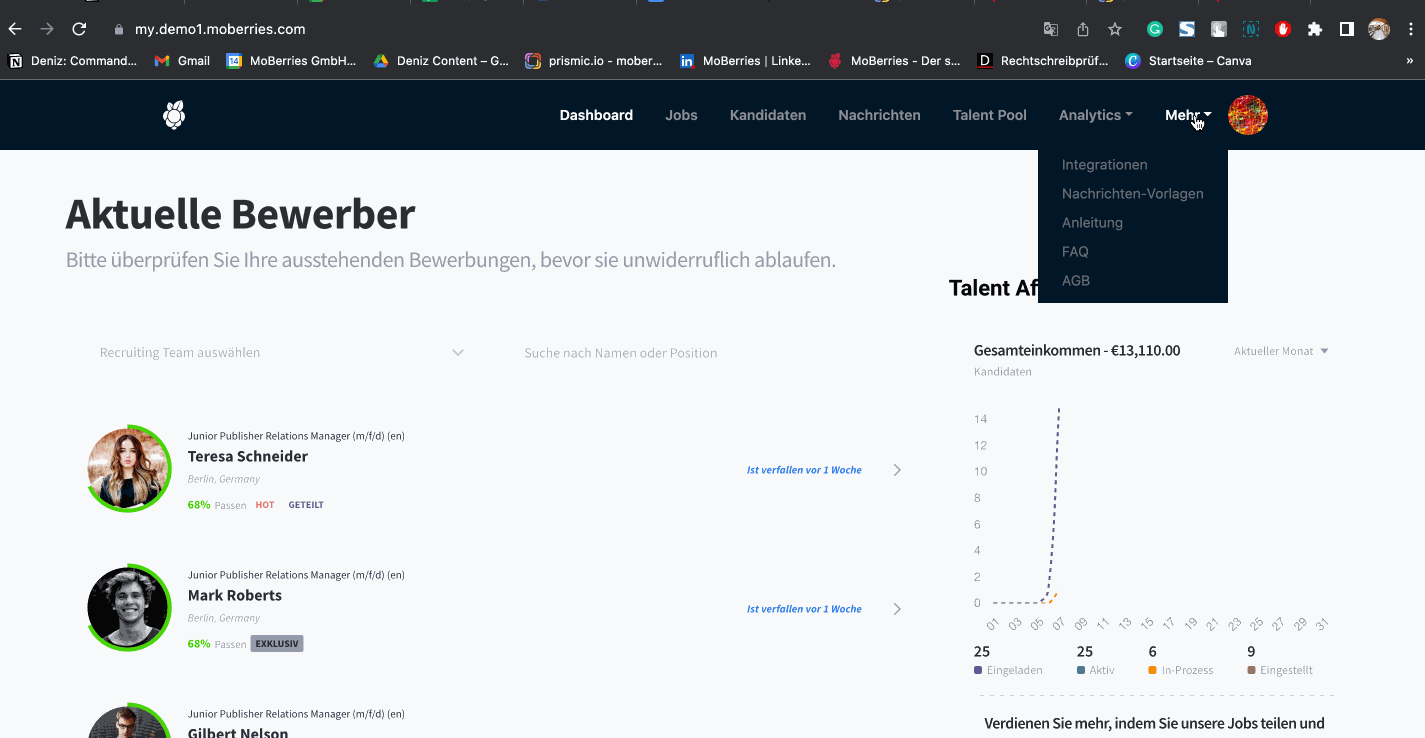 Step2: Generate Harvest API and Candidate Ingestion Key
Login to your Greenhouse account and create two ID numbers: The Harvest API and the Candidate Ingestion Key.
How to create Harvest API?
Go to the Configuration tab (gear icon) > Dev Center > API Credential Management.
In API Credential Management, you can create your Harvest API. Note that the description is not mandatory.
Once you have created the new API, please copy and save the link.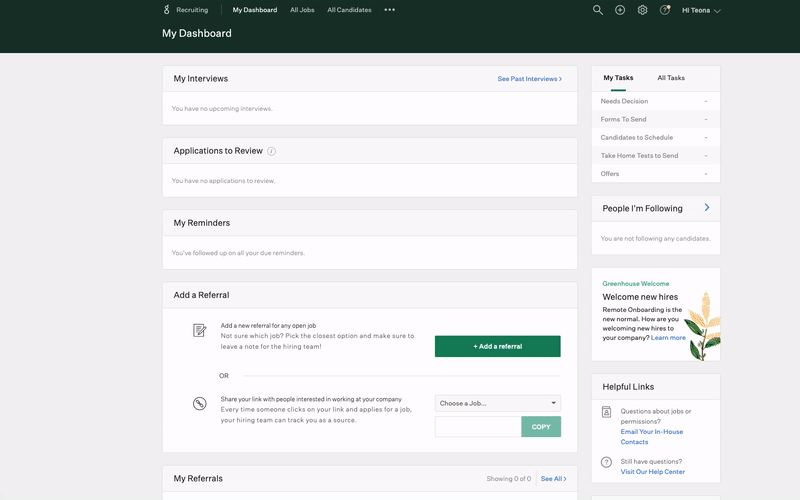 After you generate Harvest API Key, you will be directed to the API key permissions.  Please select the below-mentioned items to finish the process:
Applications
Candidates
Jobs
Job Posts
Job Stages
Users
Sources
User Roles
Candidate Ingestion Key/MoBerries API Key:
Go to the Configure tab (gear icon) > Dev Center > API Credential Management.
You can retrieve or create your Candidate Ingestion Key in the API Credential Management. Note that the description is not mandatory. 
 Create a new API key and select "Partner" as the type and "MoBerries" as the client application. The description is optional.
Once you have created the new API, please copy the link and save it.
Important!
To import jobs from Greenhouse to MoBerries, they must already be created in the Greenhouse system. When job descriptions are created on Greenhouse, they are initially always offline and need to be set up manually online. You can select the jobs to be set online from the "All Jobs" tab. Go to "Job Setup" there and edit the status.
2. Select Job Import and Application Export
A. Job import
As a next step, you should select the integration settings.
For a successful integration, please make sure that your job postings exist on Greenhouse.
b. Applicant export
The main benefit of having the ATS integration is the automated export of the candidate profiles to your primary recruiting tool. MoBerries will push the application data with the candidates' CVs and additional information into your ATS.
3. The workflow after setting up the integration
A. What happens to the jobs that I import to MoBerries from Greenhouse?
After connecting MoBerries to your ATS, jobs from ATS get imported in Jobs > Draft View. From here, you and your team members will have the possibility to review and fill in missing information and activate the position at any time.
B. Payment Model
During the activation process from Jobs > Draft View, you can opt to either activate the job within your Subscription or through our Pay per Hire Model. If you do not use our Subscription model, our Pay per Hire model will be the default option.
C. How can I deactivate the integration?
To disable the integration, log in to your MoBerries Account, then go to More > Integrations, and click on Greenhouse > Disconnect.
4. Simply recommend non-MoBerries candidates to others
Help our system to understand your staffing needs better by referring candidates who have dropped out of the application process to MoBerries.
Login to your Greenhouse account, and go to Settings > Email Templates.
Either add a New Template + or edit an existing one.
Add your personal MoBerries referral link to your email template. You can find this on the right side of your MoBerries dashboard at " Affiliate App".
On the Affiliate App dashboard, you can copy your referral link on the right side.
Your template is ready to send! With every referred candidate you have the opportunity to lower your costs on MoBerries.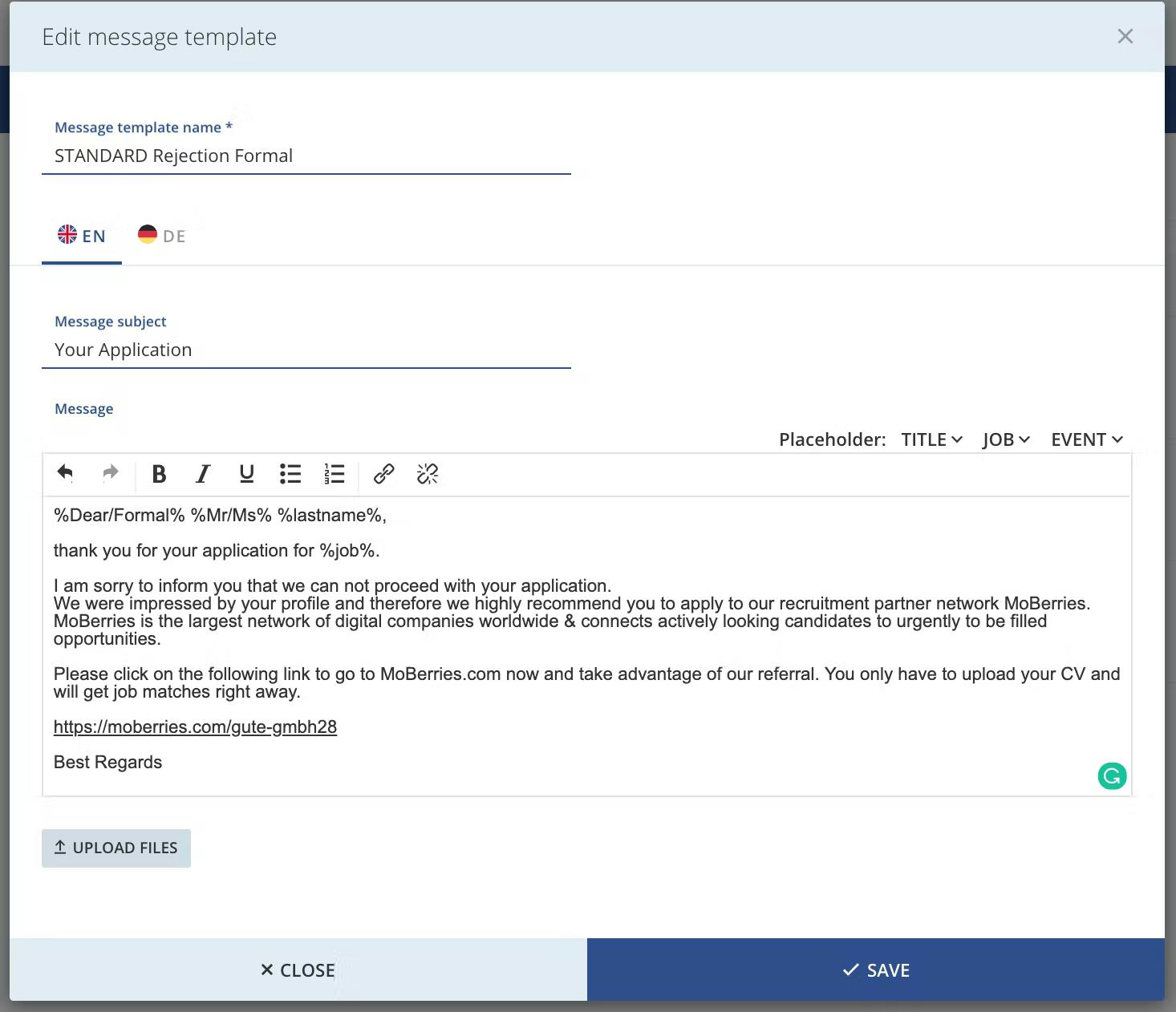 Referrals are part of our Monetization-Feature and allow our partners to draw value for the company and the screened candidate.
Do you have any questions?
If you still have questions, don't hesitate to contact your partner manager via partners@moberries.com! In addition, you will find more information in our FAQs.