Ironhack has been a part of the MoBerries Network for over two years. Their Berlin General Manager, Michael Land, took some time to share with us their story, their company culture, and their experience with MoBerries. 
Ironhack is a top-ranked tech school offering intensive full-time bootcamps as well as part-time programs in Web Development, UX/UI Design, and Data Analytics. Ironhack teaches the most in-demand tech skills, while focusing on facilitating job placements to help their students kick-start their careers.
What is the story behind your business idea and what are the core values you put into practice?
Our Co-founders Ariel and Gonzalo met while completing their MBAs at Wharton. Ariel is Puerto Rican, and comes from a family of educators. In Spain, where Gonzalo comes from, there was a very high youth unemployment rate at the time, but also many unfilled jobs in tech. Combining  this opportunity in the Spanish economy, with Ariel's passion for education, they decided to bring the business model of technical schools from the US to Europe. They founded the first Ironhack campus in Madrid in 2013 with the first course in Web Development. Soon, they found themselves flooded with demand on both ends, both from candidates who wanted to transform their career, and from  the B2B hiring market which was lacking tech talents. After the launch in Madrid, they opened additional campuses in Barcelona and Miami. Three years later, Ironhack expanded from just Web Development, and the UX/UI Design course was launched. Since then, Ironhack has only continued to grow, recently adding a third course in Data Analytics. What has brought Ironhack to have the 9 campuses, 3 curriculums, and 6 total products it now has, is our core values: a "can-do attitude", being driven by passion, collaborating to grow, and loving the people and their stories.. 
How do you differentiate yourself in the field of education? 
Most important to us is that we have a state of the art curriculum. The languages and technologies we teach are those that are most in demand in the market , because we adjust our curriculum to what the market wants based on feedback from industry partners. Secondly, we offer an individualized learning experience. Every class has a teaching team with 1 lead teacher and 1-3 teacher assistants, depending on the size of the class. The teachers' assistants are generally former Ironhack students who have demonstrated exceptional work, and want to stay to mentor incoming students in the next  bootcamps. This way, TAs keep on learning while giving back to the Ironhack community and teaching new students. Given their personal experience of the highs and lows of the bootcamp, they are an invaluable resource for mentoring current students. 
What's your USP? 
Ironhack is unique in its outcome focus. Our vision is to become the most outcome-focused educational institution in the world. Hence our main KPI is the placement rate. Of course, it is also very important to us  how many students we have, and how satisfied they are, but we are happiest when our students find jobs. That is our success. Every Ironhack campus has an entire team dedicated to outcomes. These teams make sure our students are putting their best foot forward, offer career services and workshops on what they can expect in the industry, what kind of positions they should be looking for, how to polish theirCVs and LinkedIn Profiles, and tips regarding personal branding. We also have a  dedicated week full of activities, including simulations of interviews, company visits, guest talks, and a hiring fair where around 30-40 companies come to meet our tech talents. Of course we cannot promise or guarantee that everybody finds a job but we make sure that everybody knows what to do after finishing the camp to best increase their chances and so no one falls behind. 
How do you use MoBerries?
I mainly use it to build my team. In Ironhack's Berlin office,  we have already hired 9 candidates through MoBerries including UX/UI Designers andData Analysts, as well as employees in Marketing and Business Development. I usually have two to three positions open at a time which normally would be too many recruiting processes for one person. With MoBerries, however, it is easy to streamline communication and make a quick  conversion without losing focus. Besides Ironhack's own hiring , we also use it for our students. We tell them to sign up so it is easier for them to find a job. 
What is your customer experience so far?
I know MoBerries from my last job, where I started working with Mo (MoBerries' Head of Business Development). So far the experience with MoBerries has been awesome: we do not only collaborate with them through their service, but Mo also visits us from time to time to give our students motivational speeches, which are  very beneficial to them, and also to us. Overall, I am very happy with our collaboration.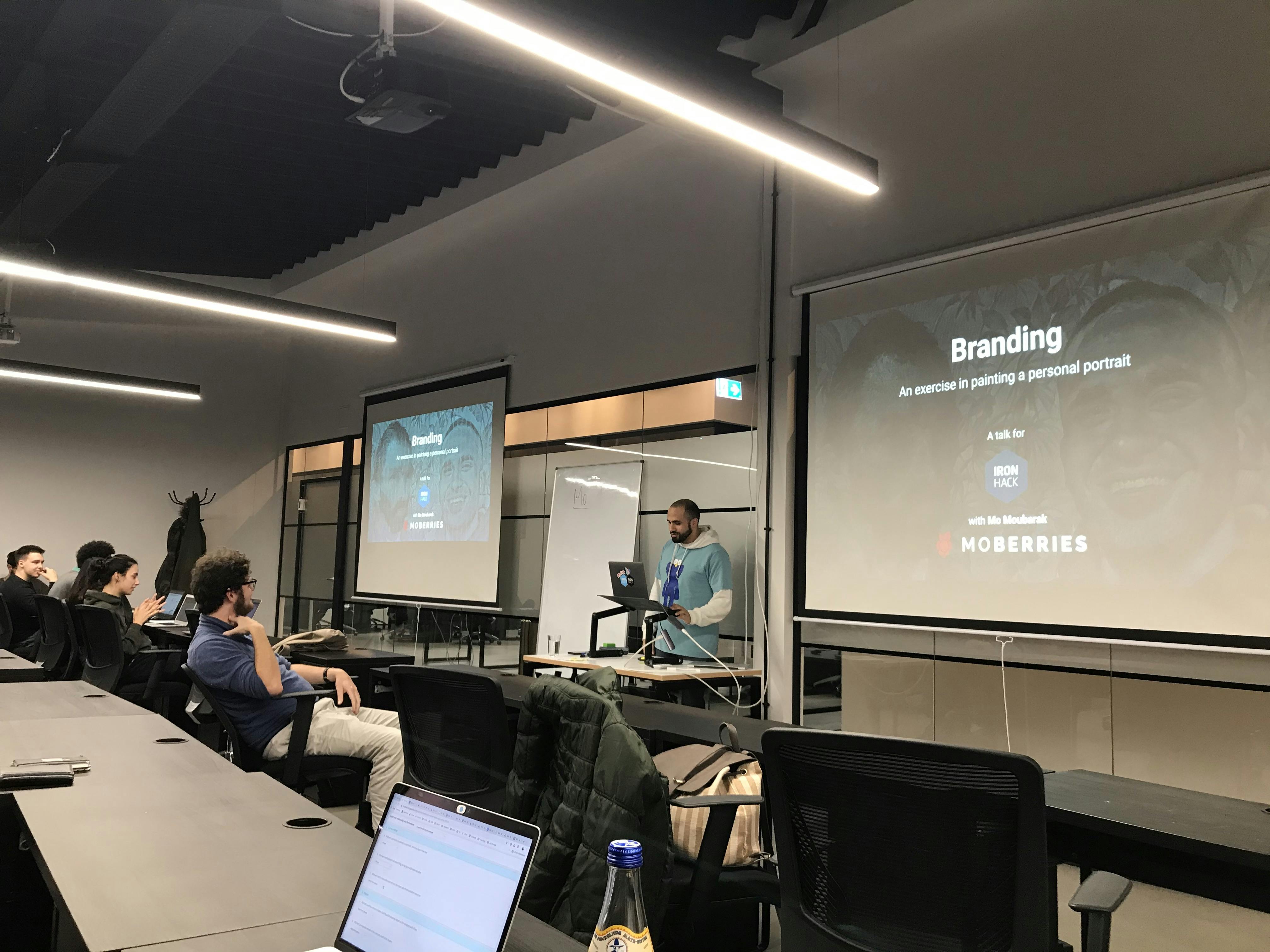 What are your favorite features?
I really like the easy assessment because you can instantly see where candidates match your requirements and where they lack skills.  It is so fast and efficient: with one click I can send an intro email to invite them to an interview. 
To whom would you recommend MoBerries?
I would recommend MoBerries to all types of companies who are looking for tech and digital profiles. All the MoBerries candidates I have spoken to have been high-quality candidates and a great match to our open positions. The motivation, passion, and the cultural fit were excellent  as well, so all companies who value these qualities should definitely try it. 
Sum MoBerries up in four words. 
Fast. Efficient. Talents. Collaborative.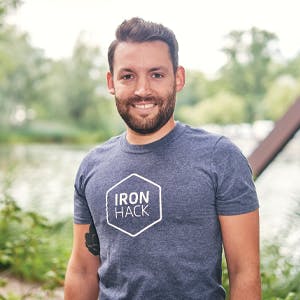 Michael Land
General Manager – Ironhack Berlin 
Special thanks to Michael for taking the time to talk to us!
Apply for a scholarship now
Are you interested in bringing your Tech skills to the next level to change or boost your career? Ironhack and MoBerries want to support you on your way by giving out a limited number of scholarships. Apply now for Ironhacks available bootcamps in Data Analytics and Web Development in June or part-time courses in Data Analytics, UX/UI Design, and Web Development in August. 
Simply click the button below to apply and type in "MoBerries" under "How did you hear about us?" – "others". Once you are approved for application you will receive  an email where you can enter the discount code "MoBerries" to apply for a scholarship.
Are you currently looking for a new job? Then use MoBerries to find it. Simply upload your CV and start getting matched from our AI-based algorithm.