MoBerries' efficient Recruiting Solution
Your Advantages:
Active & prefiltered candidates only
Get access to Germanys' largest Shared Talent Network
Best price per candidate in the market
POST JOBS NOW!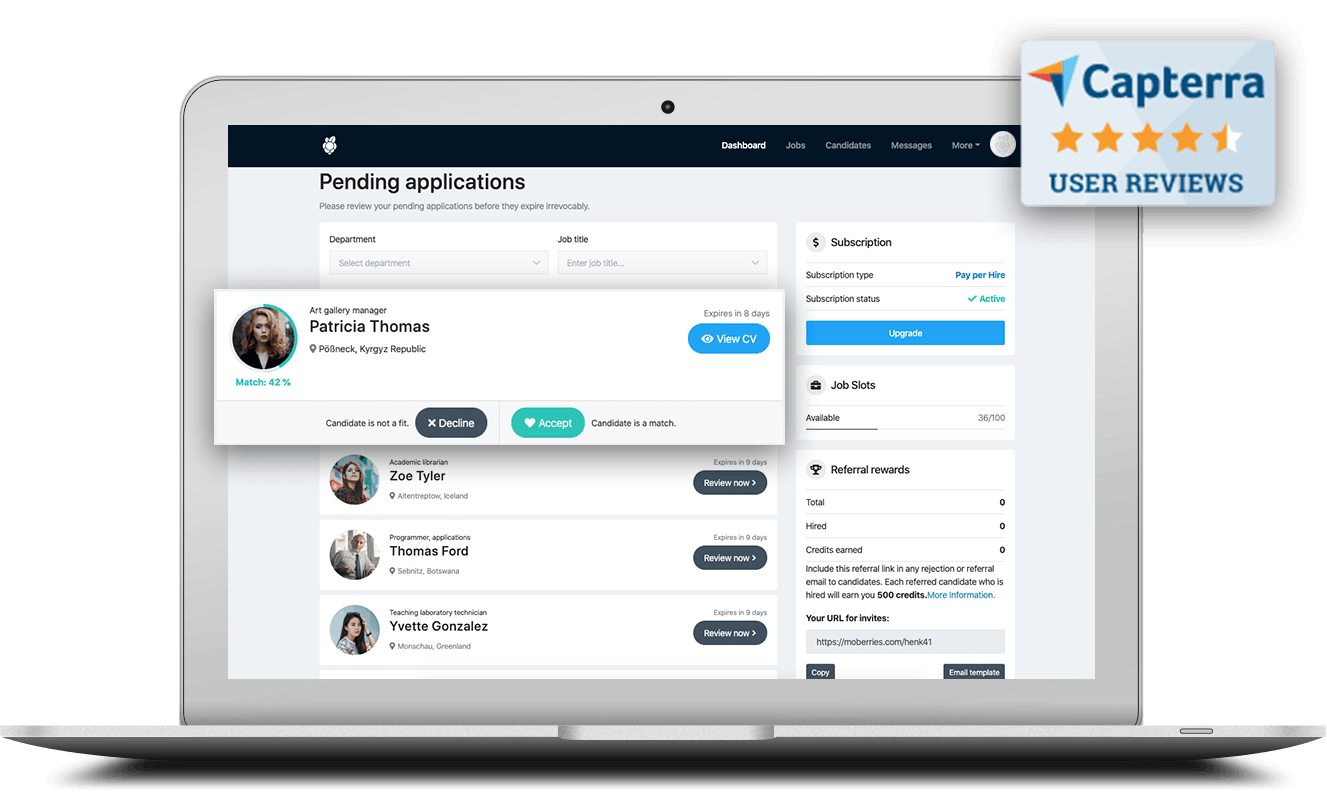 Properties
Quality scoring through feedback from candidates and HR managers
NLP-based CV analysis 
Relevance Scoring, based on work experience and qualifications
Real-time profile analysis of candidates
Automated Bot (screening & competence analysis)
For our VC & Corporate Partners we offer shared talent networks: These networks offer you the opportunity to exclusively share candidates within your portfolio and across departments.
Do you have a large recruiting team that has to fill several positions? Contact us and activate the department feature for your team.
Problems & Solutions
Learn more about the advantages MoBerries can offer you. Problems with traditional channels for candidate acquisition? – MoBerries has the solutions!
Slow Processes
With average hiring time of over a month, high growth companies cannot fill urgent positions fast enough.
Faster Hiring
No more waiting for a job board to generate results.
All candidates are active & have been reviewed by an experienced HR manager and the MoBerries AI quality filter.
Low Quality Applications
Significant portion of the hiring process is spent revising CV-quality with many candidates dropping out in the middle of the application process.
Targeted Approach
MoBerries only matches candidates interested in the company who have the right skillset and experience for the position—even for non-traditional roles.
High Cost
Head-hunters and recruiting agencies charge a hefty fee on top of the operational cost of the HR.
Reduced Hiring Cost
Industry-leading cost per quality applicant with an over 40% company acceptance rate for candidates.
Partners that already hired through MoBerries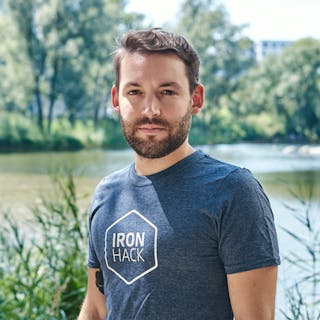 With the help of MoBerries we easily setup and publish new job descriptions and instantly have access too many interesting profiles. The screening and communication with the matched candidates is very convenient and efficient. We reduced both our recruiting time and fluctuation rate.
Michael Land
General Manager at Ironhack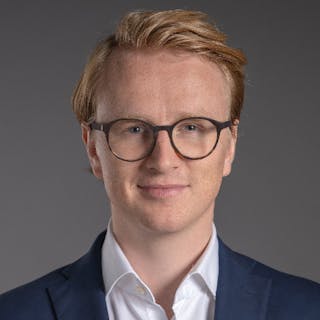 Since we use MoBerries, we increased the number of job interviews by 60% and hired more than 15 MoBerries candidates in the last months. Especially for positions that have to be staffed quickly, MoBerries turned out to be a great channel.
Maximilian Schwahn
Managing Director at Lemon One
MoBerries Candidate Sources
Referred Candidates
Sharing is caring - partners recommend candidates they have not hired to us. All candidates who join our network as a result are active and can be matched more accurately through the recruiting manager's feedback.
Job Boards
MoBerries aggregates candidates from all job boards. In the next step the active candidates are filtered and linked to the open positions of your company.
Recruiter Network
Our Head-Hunter and Recruiter Affiliate Network shares unrecruited candidates, enabling them to pursue other career opportunities within the MoBerries network.
Integrations
Use MoBerries with your existing ATS.