For our "Ironhack x MoBerries" series, we are going to introduce you a little bit further to our Partner Ironhack. They are a top-ranked tech school offering intensive full-time bootcamps as well as part-time programs in web development, UX/UI design and data analytics. We wanted to give some further insight into Ironhack, their curriculum, their values and their future plans. During our interview with Michael Land (Ironhack General Manager), we had the chance to take a look behind the scenes. 
What is Ironhack's Mission?
Our mission is to help people transform their careers and join a community of thriving professionals who love what they do. Our vision is to become the most outcome-focused educational institution in the world. In order to achieve this, everyone from teachers to office management works together to enable our students to learn the most demanding skills in the industry, giving them the chance to transform their careers. 
How is Ironhack different from a university? What are the advantages of a bootcamp?
We focus on the real needs of the job market. We do not necessarily see ourselves as a replacement of universities, but rather as a complementary service. University courses are generally more theoretical and take an average of 3 years. We designed our courses to fit all required skills that are currently demanded in the job market into a 9-week program. This is the biggest difference to a university because they teach everything in-depth and we focus on enabling people to transform their careers more specifically and thus faster. 
What are the challenges in the job market that you are trying to counteract? 
We consider our bootcamp a form of re- or upskilling. Last year alone, the vacancies in tech jobs increased by 51% up to 124 thousand open positions and experts say this will be an ongoing trend. It also takes a lot of time to fill these positions because seniors are very expensive and currently there is no alternative due to a lack of young tech talent. We are trying to solve the problem by building a sustainable pipeline of tech talents who can enter the job market very fast, but still have enough knowledge and skills to perform well in their jobs. We have 400 graduates per year who enter the job market which helps companies in filling their open tech positions. 
To whom would you recommend your courses?
Our courses are mainly designed for career changers and career boosters. As I already mentioned our courses take 9 weeks and our goal is to teach the basics and fundamentals of the most demanded skills. We mainly target people who want to change fast and efficiently. This includes, on the one hand, career changers, people who already have a good amount of work experience and now want to change their career to be prepared for the current transformation through digitalization. On the other hand are the career boosters who already work in a technical department or have technical profiles in their job, for example, marketing or project managers, however, they do not know how to code and how to use data analysis. They know how problems could be solved theoretically but lack technical skills. With Ironhack they can easily upskill and boost their career.  
In addition, we also have recent graduates and entrepreneurs as a target group, whom we recommend to join our courses. Sometimes recent graduates from high school already know that they want to pursue a specific career in tech. With Ironhack they do not have to go through the whole 3 years of all-around education, they can learn the needed skills within 9 weeks and start working after around 6 months of graduating high school. This gives them an additional 2.5 Years of work experience.
Do you have any tips on how to prepare / get through the course smoothly?
The first milestone is definitely to get the pre-work done, and I mean to get it done to 100%. In the beginning, this is a real game-changer since otherwise you will be confronted with major obstacles instantly in the first week. The bootcamp is nine really intense weeks, so being behind at the beginning, will become a serious problem later on. Throughout the course, the most important thing is the students' attitude. We try to pass our core values on to our students because we believe that they are general success factors. These are a 'can-do attitude', being driven by a passion for tech and digitalization and loving the people and their stories. You need to know your classmates and teachers in order to find their motivation so you can collaborate to grow and accelerate the learning process.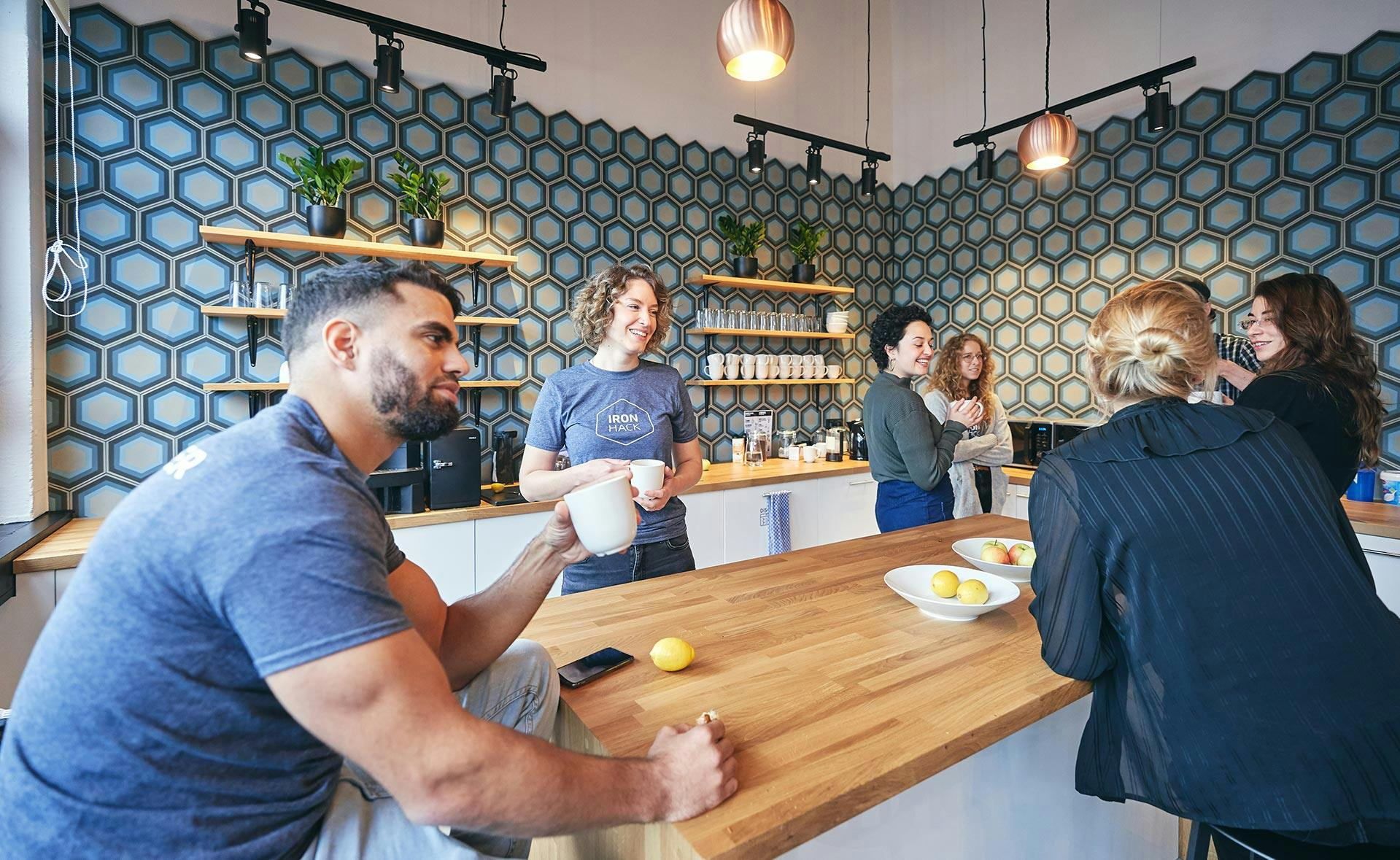 What are your next big steps? Are you planning on implementing new courses or open up in other new cities?
This year we launched our Data Analytics curriculum in all 9 campuses. The general evolution of the industry is opening up a lot of opportunities starting with AI, Blockchain and even new jobs that will arise. For example, UX/UI design is a completely new field that just developed over the past 6 to 10 years, so who knows... maybe in 5 years the market has developed new positions and then we will of course adapt. On top of that, we are also keen to provide our alumni and people who are already on a mid-senior level the possibility to reshape and increase their skill sets.  We call this continuous learning and there will definitely be some products in the future where we will focus on that. As for expansion, since we focused mainly on education and product this year we did not expand in 2019, there are some cities, however, that are very much in our interest but I do not want to spoil too much yet.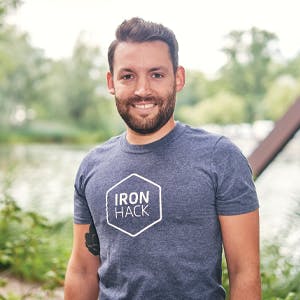 Michael Land
General Manager – Ironhack Berlin 
Special thanks to Michael for taking the time to talk to us!
Apply for a scholarship now
Are you interested in bringing your Tech skills to the next level to change or boost your career? Ironhack and MoBerries want to support you on your way by giving out a limited number of scholarships. Apply now, for Ironhacks available bootcamps in Data Analytics and Web Development in June or part-time courses in Data Analytics, UX/UI Design, and Web Development in August. 
Simply click the button below to apply and type in "MoBerries" under "How did you hear about us?" – "others". Once you are approved for application you will be receiving an email where you can enter the discount code "MoBerries" to apply for a scholarship.
Are you currently looking for a new job? Then use MoBerries to find it. Simply upload your CV and start getting matched from our AI-based algorithm.