Recruiting free of charge: Does this make sense?
Opportunities to find fitting employees for free
How MoBerries can support you to find the perfect fitting candidates for free
Find candidates now – fast & cost-free
FIND CANDIDATES NOW!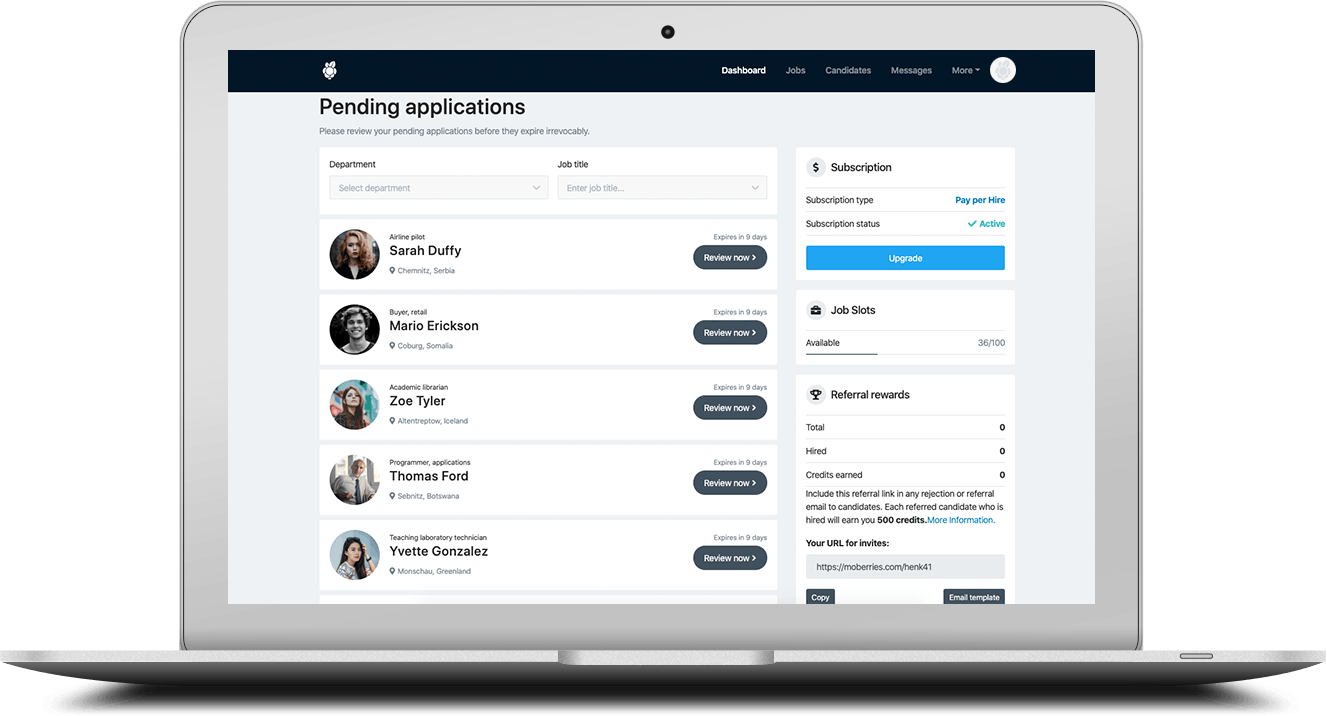 For most employers, finding capable employees is easier said than done. It is hard to evaluate if a candidate is fitting, solely based on certificates and verified qualifications. The ability to work in a team, for example, is just as important. 
Many companies invest a lot of money to find the right employees, which makes it all the more frustrating if the candidate turns out to be not fitting for the position. 
Of course there are also free ways to find the perfect match, the question is however, are these options just as efficient or should you rather invest in the search for qualified candidates.
How to find fitting employees – for free
Recruiting within a company's own ranks
One of the most efficient sources for employees is the internal search within the company itself. Often, this option is neglected, which leaves a lot of great chances unused. 
A great advantage of recruiting within a company's own ranks is the security that the employee will fit the company culture. A seasoned employee will also need less time and training to get adjusted which will lower the overall recruiting costs.
Another benefit of internal recruiting is the increased motivation of current employees it entails. If they see that there is a possibility for promotions, their intrinsic motivation will naturally grow.
Give newly graduates a chance through internships
Keep an eye on qualified candidates while they are still studying. Job postings for internships will help you attract potential future employees to your company early on.
Not only will you be able to use the scientific expertise of University and College graduates for your company, but you can also get to know potential future employees and evaluate if they are a match for the position as well as if they fit the company culture. Most higher education institutions are happy to collaborate with companies – use this as an opportunity to find suitable future employees early on.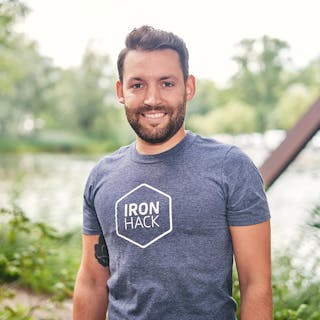 With the help of MoBerries we easily setup and publish new job descriptions and instantly have access too many interesting profiles. The screening and communication with the matched candidates is very convenient and efficient. We reduced both our recruiting time and fluctuation rate.
Michael Land
General Manager at Ironhack
Job postings on company websites and social media channels
Utilize the full potential of your website
Listing open positions in newspapers is, during the current age of digitalization, a rather outdated source for a job search. Job postings are mainly found online and this is where your company's online presence comes to play:  
Use your company website to make potential applicants aware of open positions. Try to place job postings on your homepage to attract as many candidates as possible. A career site, accessible through your website menu, could also generate applicants, since many search for jobs directly on the company's website they are interested in. 
Placing job postings on your company website is a free, efficient and easy to implement an option to find future employees.
Use the advantages of social media
Nowadays, every successful company has to be present on social media. Not only is it useful to promote products and services – social media channels are also becoming more and more relevant in recruiting. Open positions can easily be promoted  free of charge on a company's Facebook or Instagram profile. To increase the reach of said postings or to attract a specific targeted group, companies can also choose to invest some money for additional advertisement.
Always be on the lookout when searching for talent
No matter how hard you try to recruit through the above mentioned options – Sometimes it is best to just listen to people during your day-to-day business. Networking is key! Go to the coffee shop around the corner and get yourself a cappuccino – the nice barista at the counter might be the perfect candidate for your open position. I also cannot hurt to follow the conversations around you and possibly join in on them. You never know who currently is looking for a job! You should also never miss the chance to go to job or hiring fairs or special events – you can present your company and will encounter many people who came to this event to specifically look for jobs or networking contacts.